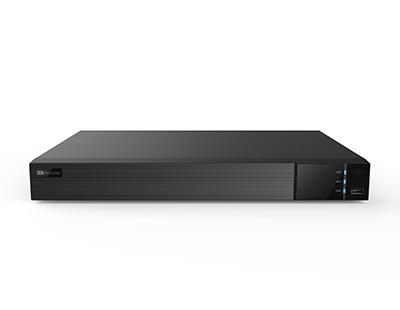 Supports 16ch 2MPX 1080p AHD Cameras or 720p AHD Cameras + 4 FV-PRO IP Camera. Hybrid to mix with Analogue Cameras. Intuitive and user-friendly Graphic User Interface(GUI), Windows style, operation by Mouse Remote control via IE or CMS: Preview, Playback, Backup, PTZ and Configuration Multi-Mode Recording: Manual, Timer, Motion or Sensor Simultaneous 8CH Playback: Search: Time / Calendar / Events (alarm, motion) . Express and flexible backup via USB. Pentaplex for Live Viewing, Record, Playback, Backup and Remote operation simultaneously DHCP, DDNS, PPPoE Network protocol, IE browser and CMS P2P Cloud for Remote Access with no router setup needed. Dual Stream Technology.. Supports 10 users online simultaneously. BNC Spot and Call Output. VGA 1080P Output. HDMI 1080P Output. Supports up to 12TB. Powerful smart phone surveillance supporting Android and iPhone. Compatible with 3G Complete SDK function, easy to integrate with other applications
| | |
| --- | --- |
| Accessories Included | IR Remote + Mouse |
| Accessories Available | Yes |
| Alarm Inputs / Relay Outputs | 4 / 1 |
| Alarm Notification | Yes |
| Alarm Recording | Yes |
| Audio Inputs | 4 |
| Backup Device | USB x 2 |
| Broadband Internet Access | Yes - Webserver with P2P Cloud. - no Router Setup needed |
| Call Monitor Output | BNC |
| Camera Input | 16 on BNC + 4 IP Cameras through a Router. |
| Camera Loop Out | No |
| Communication System | RS485×1, connect to PTZ or keyboard |
| Compression Method | H264 (optimised) |
| Dimensions | 380mm x 268mm x 52mm(W*D*H) |
| Dome & PTZ Controls | Yes |
| Dual Streaming | Yes |
| Event Backup | USB |
| Event List | Yes |
| Hard Drive Options | 1TB / 2TB / 3TB / 4TB / 6TB/ 8TB / 12TB |
| Image Quality | 5 options of Picture KB size. |
| Image Record Rate | Up to 200 PPS |
| Main Monitor Output | 1 HDMI, 1 VGA, 1 BNC |
| Model | FV-PRO 2716AHD2 16ch P2P Pentaplex AHD Hybrid DVR. |
| Motion Detection | Yes |
| NET Weight | 3kg |
| Network Access (LAN) | Yes |
| POE | No |
| Password Control | Yes |
| Playback Speed | Up to x32 |
| Power | DC12V from AC100~240V Adaptor |
| Privacy | Yes |
| RS485 Interface | Yes |
| Record Facilities | 24hr / Schedule / Motion / Alarm |
| Record Frame Rate (PPS) | Up to 200 FPS |
| Recording Resolution (Quality Settings) | 5 Levels |
| Relay Outputs | 1 |
| Remote Interface | RS485 |
| Resolution (Best) | 1080 Max |
| Storage Media & Capacity | Max. 12TB |
| Tillscan | No |
| Time and Date | Yes |
| Transmission / Networking | IP or P2P for no router setup requirement using Cloud Server. Webserver - CMS |
| VGA Monitor Output | 1 Standard D-Sub Socket + HDMI |
| Zoom | Yes |
Product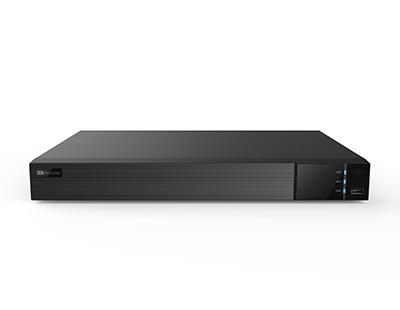 FV-PRO DVR2716AHD - Hybrid P2P 16 Channel Pentaplex DVR.
Supports 16ch 2MPX 1080p AHD Cameras or 720p AHD Cameras + 4 FV-PRO IP Camera. Hybrid to mix with Analogue Cameras. Intuitive and user-friendly Graphic User Interface(GUI), Windows style, operation by Mouse Remote control via IE or CMS: Preview, Playback, Backup, PTZ and Configuration Multi-Mode Recording: Manual, Timer, Motion or Sensor Simultaneous 8CH Playback: Search: Time / Calendar / Events (alarm, motion) . Express and flexible backup via USB. Pentaplex for Live Viewing, Record, Playback, Backup and Remote operation simultaneously DHCP, DDNS, PPPoE Network protocol, IE browser and CMS P2P Cloud for Remote Access with no router setup needed. Dual Stream Technology.. Supports 10 users online simultaneously. BNC Spot and Call Output. VGA 1080P Output. HDMI 1080P Output. Supports up to 12TB. Powerful smart phone surveillance supporting Android and iPhone. Compatible with 3G Complete SDK function, easy to integrate with other applications
Details
The 2716AHD2 is a Hybrid DVR that adopts the most advanced SOC technique to ensure High Definition recording in each channel. This DVR accepts 16 AHD 1080p or 720p Cameras or 16 Standard Analogue Cameras plus 4 IP Cameras or a mixture of all. No router setup P2P Cloud or standard IP setup for Remote, Network or Smartphone viewing, VGA or HDMI 1080P high resolution display plus BNC Call / Spot monitor..
Additional Information
| | |
| --- | --- |
| Accessories Included | IR Remote + Mouse |
| Accessories Available | Yes |
| Alarm Inputs / Relay Outputs | 4 / 1 |
| Alarm Notification | Yes |
| Alarm Recording | Yes |
| Audio Inputs | 4 |
| Backup Device | USB x 2 |
| Broadband Internet Access | Yes - Webserver with P2P Cloud. - no Router Setup needed |
| Call Monitor Output | BNC |
| Camera Input | 16 on BNC + 4 IP Cameras through a Router. |
| Camera Loop Out | No |
| Communication System | RS485×1, connect to PTZ or keyboard |
| Compression Method | H264 (optimised) |
| Dimensions | 380mm x 268mm x 52mm(W*D*H) |
| Dome & PTZ Controls | Yes |
| Dual Streaming | Yes |
| Event Backup | USB |
| Event List | Yes |
| Hard Drive Options | 1TB / 2TB / 3TB / 4TB / 6TB/ 8TB / 12TB |
| Image Quality | 5 options of Picture KB size. |
| Image Record Rate | Up to 200 PPS |
| Main Monitor Output | 1 HDMI, 1 VGA, 1 BNC |
| Model | FV-PRO 2716AHD2 16ch P2P Pentaplex AHD Hybrid DVR. |
| Motion Detection | Yes |
| NET Weight | 3kg |
| Network Access (LAN) | Yes |
| POE | No |
| Password Control | Yes |
| Playback Speed | Up to x32 |
| Power | DC12V from AC100~240V Adaptor |
| Privacy | Yes |
| RS485 Interface | Yes |
| Record Facilities | 24hr / Schedule / Motion / Alarm |
| Record Frame Rate (PPS) | Up to 200 FPS |
| Recording Resolution (Quality Settings) | 5 Levels |
| Relay Outputs | 1 |
| Remote Interface | RS485 |
| Resolution (Best) | 1080 Max |
| Storage Media & Capacity | Max. 12TB |
| Tillscan | No |
| Time and Date | Yes |
| Transmission / Networking | IP or P2P for no router setup requirement using Cloud Server. Webserver - CMS |
| VGA Monitor Output | 1 Standard D-Sub Socket + HDMI |
| Zoom | Yes |